SAGITTARIUS specializes in the production and distribution of prestige champagnes and spirits. In search of unique references as much for the history, their quality as their elegance, SAGITTARIUS ambassador of the best know-how.
SAGITTARIUS has the exclusivity for the distribution of its catalog and provides a delivery service tailored to meet the requirements of its customers
Focusing on high-end and ultra-premium wines and spirits, SAGITTARIUS works exclusively with independent wine merchants, Bistronomy, Mixology, Haute Gastronomy and the world of Hotels ..
---
---
Coutanseaux Ainé only offers Hors d'Age brandies from Grande Champagne with the youngest element being fourty years old. Each bottle is hand blown, and therefore one of a kind.
The cognac itself is shade of burnt brown. The colours of Autumn dance in the glass and singed amber leaves spiral across surface once it reaches the glass.
The nose is generously warm with cinnamon, ginger and cloves, complemented by the sweetness of prunes, cooked oranges acacia honey and hints of ancient forest oak. A hint of Eucalyptus teases youthfully, enticing the first sip.
---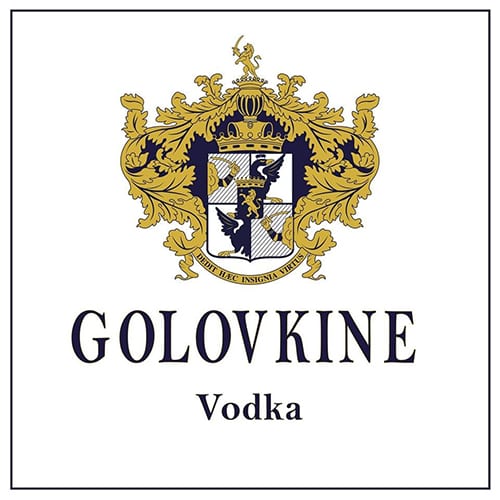 ---
The most Russian of French vodkas
Golovkine develops unique peachy and citrus-fruit aromas with a fantastic length and creamy texture that characterizes "Haute Gastronomie" vodka.
This is best experienced when the drink is very fresh; you know it's ready when the white medallion turns blue.
---
INTERESTED IN ADDING THIS TO YOUR DRINK MENU?
Fill out the form registration form below and our team will reach out to you.
---